The content is accurate at the time of publication and is subject to change.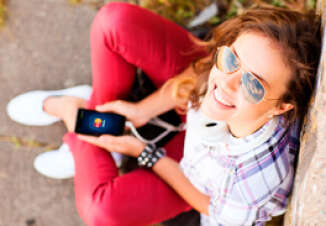 With Millennial spending power slated to outdo baby boomers, MasterCard wants to help them get the financial know-how they need to meet their goals. The payment network has launched the in reach benefits platform, designed to give the new generation the tools they need to do just that by incorporating career mentoring, social profile review, financial tools and credit education in one location.
LinkedIn and The Wall Street Journal have partnered with MasterCard to help create a hub so all the resources and tools are located in one place. This initiative is seen as being an effective and much needed way to engage millennials and help boost their financial literacy for the future.
"We understand the importance of arming the next generation with the tools and information they need in order to thrive both professionally and personally," said Cheryl Guerin, group executive, Global Products & Solutions, MasterCard.
How it works
MasterCard is making the platform available to issuers, who in turn can integrate it into any platform they want, whether that's a debit, credit or prepaid MasterCard. Cardholders can access a wide array of tools, benefits and resources, including:
Optimize Me – Resources and tools designed to help people expand their professional online presence, including mentoring on how to create a LinkedIn profile. While also providing help with curating their already existing social media streams so they present an image that's in alignment with their career goals.

Mentor Match – Connecting users with mentors who can give them some career guidance. MasterCard has partnered with the The Wall Street Journal to create this system.

Money Smarts –Provides millennials with everything from access to their credit score and budgeting tips to information on how to keep their credit score up, and financial coaching.

Perks –Cardholders can take advantage of exclusive benefits and rewards, when they link their MasterCard debit, credit, or prepaid card to the platform.
"We've built in reach to fill the lack of adequate tools and strategies currently available to our youth heading out on their own for the first time. By collaborating with our issuing partners, we are enabling millennials to take charge of their career and finances," she Guerin.