The content is accurate at the time of publication and is subject to change.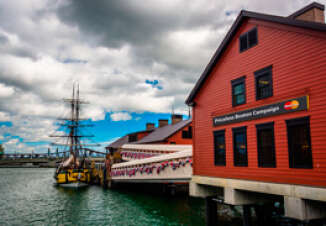 MasterCard's Priceless Boston Campaign is on. It was designed to celebrate Bean Town, and also gives cardholders exclusive access to a wide range of experiences throughout 2016. People can experience everything from attending a Red Sox meet and greet and throwing pizza with Chef Ken Oringer to scoring amazing seats at the Boston Ballet, and hanging out with an actual astronaut.
All of which takes place in Boston, and MasterCard is excited about their new initiative. "Priceless Boston was created to celebrate the best Boston has to offer, from its highly celebrated sports teams, to its world-class education and arts programs, rich history, and delicious cuisine," said Raja Rajamannar, chief marketing officer, MasterCard. "From North End to South End, we are working with our partners to bring our cardholders that live in or visit the city one-of-a kind experiences about which they are passionate."
The packages
You can access the packages at the website MasterCard set up to roll out Priceless Boston, but there is a lot to choose from including:
·Play ball with a A VIP pre-game tour at Fenway Park, which includes premium game tickets, an inning spent chilling out inside the Green Monster, and a Red Sox meet-and-greet.
·A VIP night at the Boston Ballet, which includes the top seats for Mikko Nissinen's Swan Lake, and when the show is over, access to backstage where you can meet the dancers.
·If golf is your sweet spot then you can hang out inside the ropes with PGA TOUR professionals at the Deutsche Bank Championship.
·Foodies may want to score a hands-on sushi-making class with Chef Ken Oringer of Uni.
·Beer enthusiasts can take a tour of the Samuel Adams Brewery, complete with a beer tasting, and access to the barrel room, which is a rare occurrence.
·If space travel is your thing, you can head off to the final frontier with an exploration-themed perk featuring a former NASA astronaut taking place at the Charles Hayden Planetarium at the Museum of Science.