The content is accurate at the time of publication and is subject to change.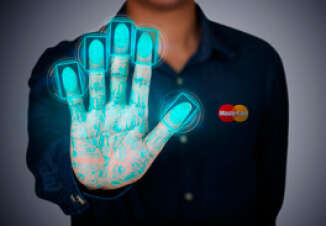 Back to the future is here or at least it is when it comes to corporate credit cards, with MasterCard teaming up with BMO Financial Group to roll out the first biometric corporate credit card program. The new program lets people use facial recognition and fingerprint scans to make purchases when they are made online or via an app.
"With BMO, MasterCard is hosting our first Canadian and U.S. corporate card biometric user engagement. It's always exciting to introduce biometrics to new cardholders. They quickly realize that they don't have to sacrifice convenience for security. By snapping a selfie or scanning a fingerprint, the person becomes the password," said Catherine Murchie, Senior Vice President of North America Processing, Enterprise Security & Network Solutions for MasterCard.
Security on high
To get this new initiative started MasterCard will issue the new cards to BMO employees located in the U.S and Canada. They will then have cardholders use the MasterCard Identity Check mobile app to validate who they are by using their biometrics, which basically means scanning their fingertips and taking a selfie to get the facial recognition aspect of this technology up and running.
When this initial test run is completed, they will be rolling out this technology to more customers later in 2016.
While this new technology might seem a bit unusual at first, and have some wondering about security, according to MasterCard it increases convenience, but also keeps security on track. And can be used to bring down the likelihood that of someone who is not you is using your card.
This initiative paves the way
This initial roll-out is a beta test of sorts designed to provide insights into using biometrics to enhance security and prevent fraud. But they are also looking at it as a way to reduce the need for customer service inquires.
BMO Financial Group was originally founded in 1817 as the Bank of Montreal. It offers customers a wide range of financial services and provides commercial card and treasury solutions based in North America. They have 47,000 employees and over 12 million customers.