The content is accurate at the time of publication and is subject to change.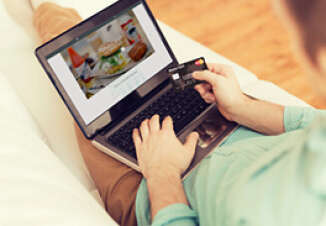 MasterCard and Stripe have teamed up so that U.S. sellers using Stripe marketplaces, like Postmates, Instacart and iCracked, can opt to make instant payouts via the Stripe interface, using MasterCard Send.
MasterCard Send offers people using Stripe marketplaces a fast, secure and easy way to get paid whether they are a dog walker, contractor, stylist, a driver or anything else. The new instant payment system is promoted as being the first of its kind service.
"Mastercard Send addresses the need in today's digital world to enable consumers, businesses, governments and more to send money instantly and securely, through a robust platform that joins all U.S debit card accounts with one connection," said Sherri Haymond, executive vice president, Digital Partnerships, Mastercard Text messaging
MasterCard Send
Mastercard Send lets people send personal payments with one connection, by digitizing payments that would otherwise have to be taken care of with a check or cash.
This service effectively links up merchants, businesses, not for profits, issuers, governments and other types of users with a way to make and get fast and secure payments.
Instant Payments on MasterCard
People using marketplaces that are run with Stripe Connect can make these MasterCard Send instant payments, whether they are looking to pay the carpenter for putting in cabinets or to cash out the babysitter on date night.
While Stripe Connect powers e-commerce on websites, they also drive Lyft's Express Pay feature – letting drivers quickly and securely cash out the money they've earned at the end of their shift without having to wait to be paid later on whether that is by the week, bi-monthly or monthly--or some other cycle-based method.
To date Lyft has paid their drivers over $500 million via Lyft Express, with over half of all payouts to drivers taking place via this method. Besides Lyft other businesses offering instant payments include Care.com, a service that links up families in need of help with caregivers, and goPanache, a service that gives people a way to book their beauty and barber appointments.