The content is accurate at the time of publication and is subject to change.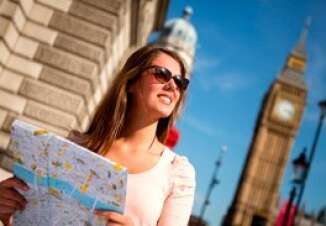 Some cities are more popular than others when it comes to travel, and MasterCard has the low-down on which ones are hot, with the release of their Destination Cities Index. The top ten destination cities in the index are Bangkok, London, Paris, Dubai, Singapore, New York, Seoul, Kuala Lumpur, Tokyo, and Istanbul.
In the index, they also look at spending trends, and which cities out of 132 destinations are making their way to the top with travelers. What cities are set to move up in the rankings? Interestingly enough they are all rather exotic, including Osaka, Chengdu, Colombo, Abu Dhabi, Jakarta, Tokyo, Hanoi, Riyadh, Lima, and Taipei.
Business or pleasure? And the spend
When looking at the top 20 destination cities most often people traveled to them for pleasure rather than business, with one exception - Shanghai. In this locality 48.4% of landed there to do some business.
But Kuala Lumpur was a pleasure-based destination for 92.2% of travelers.
The study not only looked at where people were headed for vacation or business, they also looked at what they were spending their money on while they were traveling. They found that eating out was the biggest spend for 33.6% of people in Istanbul, but dinning was also a big spend for 29.3% of people staying in Prague.
Shopping is also a big draw, and that is definitely the case in Seoul, where more than half of the people (56.5%) spend more while in the stores, followed by:
London (46.7 %)
Osaka (43.4%)
Tokyo (43.1%)
Booking a stay can get pricey in some cities, with Paris (44.8 %), Milan (40.4%) & Rome (40.4%) taking the top spots in this category.
Getting around is important, and if you're wondering which cities have the cheapest transit systems, the answer would be London, Singapore, and Hong Kong.
People want easy travel experiences
The study also found that travel is definitely in vogue, but having a streamlined travel experience is the key to keeping tourism up. "We are seeing more people than ever visiting cities for business or leisure. At the same time, we know that people expect their experiences when traveling to be both seamless and personal," said Carlos Menendez, president of enterprise partnerships at MasterCard.
"The call to action is clear. Cities that apply technology to simplify services and connect people with their passion points can become true destination cities and realize the benefits of increased visitors and greater spending."