The content is accurate at the time of publication and is subject to change.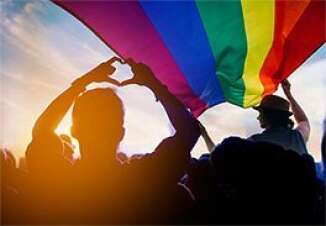 It's gay pride month and in keeping with this theme Mastercard will be rolling out the new True Name card, which lets people who are non-binary and/or transgender have their chosen name on their card rather than having to use the name they were given at birth. They announced this new card at the #AcceptanceMatters Panel being hosted by the New York City Commission on Human Rights and Mastercard. This event was part of this year's WorldPride celebrations taking place in the Big Apple.
Having a credit, debit or prepaid card that reflects their true self is huge for many people who are part of the LGBTQIA+ community. The True Name Card will give them a way to make sure their payment card reflects who they really are when paying for services and merchandise during the course of their day to day lives.
"We are allies of the LGBTQIA+ community, which means if we see a need or if this community is not being served in the most inclusive way, we want to be a force for change to help address and alleviate unnecessary pain points," said Randall Tucker, Chief Diversity and Inclusion Officer for Mastercard.
"This translates not only for our Mastercard employee community but for our cardholders and the communities in which we operate more broadly. Our vision is that every card should be for everyone," he added.
Working with partners to create True Name products
To get the True Name Card up and running Mastercard is working with partners in order to create a card that gives cardholders what they want, as well as having an application process that is sensitive to people's needs and private so that people do not have to answer personal questions to be approved.
This way they can use their true names on their payment card without having to go to court to have their name changed legally. Mastercard is committed to this and has called on the industry as a whole to start using these standards for all their customers.
The research concurs
They point to data contained in the 2015 U.S. Transgender Survey to make their case for just how necessary the True Name card really is to people. In this survey 32% of people who used IDs showing a gender or name that did not fit their actual appearance had some kind of negative experience. These negative experiences included everything from being harassed and denied services, to being attacked.
With this new card, their true self will be reflected on their payment card. Mastercard has released a video about their card and how it is a game changer.