The content is accurate at the time of publication and is subject to change.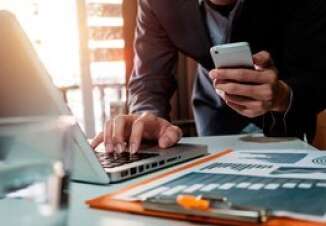 Middle market firms are outperforming smaller and larger companies when it comes to growth while also having a profound effect on the country's overall economic health, according to the Middle Market Power Index released by American Express and Dun & Bradstreet.
The middle market companies in this study typically generate revenues between $10 million and $1 billion, and while they represent fewer than 1% of the commercial firms in the U.S., they had the most growth in terms of employment (103.3%), revenue (99.9%) and overall numbers (83.9%) from 2011 until 2017.
"Although small in number, middle market companies pack a large economic punch. What our Middle Market Power Index shows us is that economic growth does not always come from the most expected places," said Brendan Walsh, executive vice president, American Express Global Commercial Payments.
"It's not just the small startups and large multinational companies that are hiring the most people and leading the way in revenue growth, it is also mid-sized manufacturers and wholesalers in the heartland, which are becoming leaner and more globally competitive. Growth in these sectors, among other middle market industries, is what is really moving the needle for the American economy."
Jobs and revenues
Employment is an indicator of growth, and the index found that 27.2% of workers are employed by middle market companies. When you do the math it turns out that 51.8 million new jobs were created between 2011 and 2017, and of those jobs, 26.8 million were generated by these firms.
When it comes to revenue, middle market firms also outpaced other companies, and accounted for 26.8% of all the revenue generated by the business in the U.S. How much did they make? When added up it totals $9.3 trillion in revenue.
"Middle market firms are responsible for much of the economic growth we have experienced over the past several years," said Nalanda Matia, lead economist at Dun & Bradstreet. "These companies are clearly growth-oriented and are indicative of where the economy may outperform in the years ahead."
Middle America leads the way
What states are showing the biggest concentration of middle market firms? While they can be found across the United States, seven states have drawn the biggest number, including Illinois, Wisconsin, Michigan, Ohio, North Dakota, New Jersey and Kansas. Yet other areas and territories have high concentrations of middle market companies too, with Washington, D.C., Puerto Rico and the U.S. Virgin Islands getting honorable mention in the index.