The content is accurate at the time of publication and is subject to change.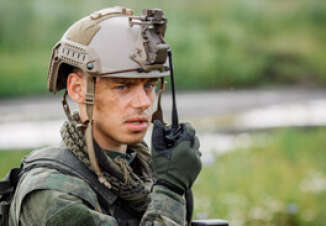 Young people in the military are feeling confident that they will reach their financial goals over the next five years, but even with that they want to up their level of financial literacy to make sure they get where they want to go moneywise, according to a new study.
The Navy Federal Military Millennials and Their Money survey, looked at how servicemen and women are feeling about their financial health, as well as how good they are at tracking and managing their expenses and money.
Overall they are happy and satisfied and rather self-assured when it comes to their financial picture, including their level of savings and their ability to handle a financial emergency.
Yet the study found that education is still on their minds and rightfully so, finding that the financial literacy of military Millennials and the general population were down between 2014 and 2015.
"The bottom line as it pertains to education is the majority of Millennials feel like they don't know enough about how to manage their finances to meet their financial goals," said Marcia Sanford, vice president of member research, intelligence and development at Navy Federal. "Their optimism for the future and eagerness for education create an opportunity for Navy Federal to make a really positive impact on the financial lives of millions of young military families."
Digital resources are trending with Millennials
When it comes to educating themselves serviced men and women, like their non-military counterparts, are all about going the digital route when it comes to boning up on finances.
Yet even with that the study dug a little deeper to find out how they get their information and educate themselves, finding that:
• 73% actually like looking for information on their own when considering a financial decision
• 58% go to a professional for financial advice
• 56% check out digital finance resources they trust
Making cents of things
The desire military Millennials have for more education has led to the credit union creating a program just for them called MakingCents. With this program people can explore the financial "track" they select in depth. It takes them through the process in a step-by-step manner, whether that's buying a car, home, or getting their first credit card.
MakingCents gives them financial data in everyday language in order to streamline the process and make concepts easier to digest so they can manage their their finances and credit more effectively.