The content is accurate at the time of publication and is subject to change.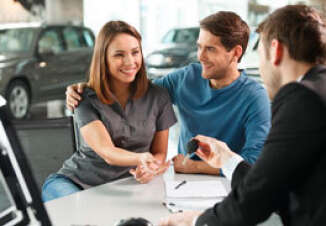 The new American Express Spending & Saving Tracker looked at what Millennials are planning in their lives this year and how it compares with previous generations. The results suggested that now that the economy is on the mend the younger generation will be spending more, creating new opportunities for retailers in 2015.
Many millennials will be upping their game this year. They will be hitting major milestones like getting full-time jobs, buying houses, and taking major trips, rather than putting them off another year.
Growing up
Millennials are young adults aged 18 to 34. Research indicates they will be outdoing their older counterparts when it comes to reaching milestones in their life.  The same trend also holds true when it comes to making big ticket purchases, whether that's a car or a new home.
Saving more, and putting some money in the mattress
Optimism is up across all generational divides this year, with many believing they will be making more money this year. Socking away money holds steady at the top of many New Year's resolution lists (58%), yet  those surveyed will be saving slightly less than last year ($11,292 vs. $12,464 in 2014).
Even with a slight savings downturn, people will be looking at five key ways to put money away, including:
Savings from paychecks (52%)

Save tax refunds (26%)

Spend less on small luxuries, like morning lattes and manicures (23%)

Taking deductions from paychecks (21% )

Selling off possessions no longer needed online (20%)
More than half of the respondents (57%) say they will be saving their money in local banks, while 53% will be socking away some cash in a secret location.
The American Express Spending & Saving Tracker was conducted January 5 to 8 with a random online sample of 1,820 adults.