The content is accurate at the time of publication and is subject to change.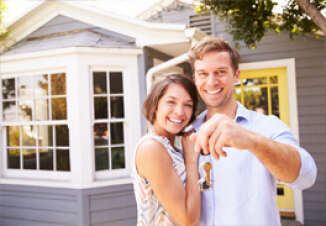 Millennials are looking to have the American Dream, but they want it their way, according to a new study by Bank of the West. They found that while many Millennials want to be homeowners, pay down their debt, have a great career and retire, they also want to travel, follow their passions and maybe spend some time living abroad if they can swing it.
Some may have the idea that Millennials live a devil may care lifestyle but the data says that they actually want constancy and stability in their lives along with the excitement, creating a more complex picture. "Millennials dream of living abroad, moving to a new city and switching careers, but in reality, they are quite satisfied with stability," said Paul Appleton, executive vice president, Consumer Payments & Product, Bank of the West.
"It's an interesting dichotomy that doesn't appear with Gen-Xers or Boomers. This generation is dreaming bigger and better, and while they are confident they'll fulfill their dreams, they need help figuring out how to fund them," he said.
Happiness comes first
In the study, they found that six in ten millennials believe that the American Dream is alive and well. So what does the perfect American Dream look like? It includes a good dose of happiness, and here Millennials are in agreement with Gen Xers and Boomers, with 70% of millennials putting being happy at the top of their list.
But there are other factors in creating the perfect American Dream as well, including:
Owning a home (60%)
Being debt-free (55%)
Retiring comfortably (51%)
The Millennial Divide
Yet for some millennials, there is a divide when it comes to the lives they want and the ones they have. While many want to own a home, 85% want the flexibility to move whenever they want, and 67% want to be able to pick up and live abroad. In keeping with the theme of living abroad, a third says that they could possibly decide to live in another country for the long term.
However, this is not in keeping with how they actually live their daily lives. When it comes to picking up and moving in reality on average they see themselves doing that just two times in the coming years. And 68% say that their preference is to actually have roots in one community, instead of living in many.
This tendency is supported by the fact that 43% have bought homes, which makes living in another city, state or country much harder. And while Millennials are often called the renting generation, three out of four want to buy a house.
This study was carried out by online by Maru|Matchbox for Bank of the West. The study ran from January 17 to 23, 2017.