The content is accurate at the time of publication and is subject to change.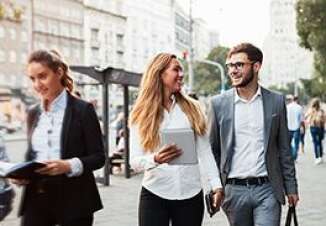 TransUnion's 2019 consumer credit forecast is out, showing that initiatives by credit card issuers to increase their reach have been a success, resulting in more consumers having a credit card in their wallet. Also, credit card balances are forecast to experience a 4% uptick, and by the end of 2019 hit $840 billion.
While in the past more consumers with subprime credit scores were receiving credit cards, the new forecast predicts that prime and near-prime consumers are now trending upward. With near-prime consumers expected to boost their share of credit card origination. They are projected to hit 19.1% in 2019, representing an upswing from last year's 18.3%.
What about credit card delinquency rates? They are expected to trend upward but still stay in the 2% range, which is considered normal. "The prime segment will see a resurgence in origination growth in the coming year, indicating lender's desire for credit quality for their portfolios as delinquency continues to increase," said Paul Siegfried, senior vice president and TransUnion's credit card line of business leader.
"Overall, credit card originations are expected to remain fairly steady. The straddle pattern we have most recently seen, where growth is predominately coming from super prime and subprime tiers, is expected to shift. We expect the percent of non-prime originations to decrease 2.4% as the composition of new accounts changes," added Siegfried.
Driving growth in the credit market
TransUnion's 2019 consumer credit forecast also showed that an upswing in GDP and real disposable income combined with low rates of unemployment will more than likely help grow the U.S. consumer credit market throughout 2019. They also believe that consumer balances and credit originations will be up during the year in most credit sectors, while delinquency rates are likely to hold steady or experience a downturn.
"The consumer credit market has been buoyed by relatively strong macroeconomic factors this year, and our forecast sees more of the same in 2019. Consumer demand for both personal loans and auto loans is expected to remain high, and lenders are expected to continue looking to expand their books of business by providing more subprime and near-prime borrowers with loans," said Matt Komos, vice president of research and consulting for TransUnion.
This trend is seen as being a good sign for consumers and lenders, and they believe that delinquency rates will stay in the low to normal range paving the way for lenders to take on a little more risk. "From a consumer perspective, subprime and near-prime borrowers accessing new credit will now have even more opportunity to showcase that they can responsibly manage their payments. We anticipate the trend of managing risk exposure through loan amount and line management strategies for these higher risk consumers will continue into 2019," added Komos.