The content is accurate at the time of publication and is subject to change.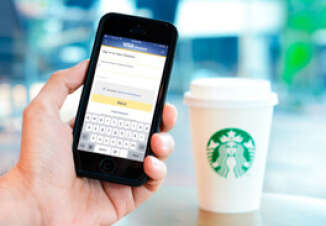 Visa Checkout is having an upswing in growth with more retailers like Starbucks, HSN, Match, Walgreens, and the NFL Shop signing up for their payment services. The growth spurt for the payment platform came with start of the new year and it is becoming their fastest growing consumer product since it was launched a year and a half ago.
"We are seeing tremendous Visa Checkout growth as we enter 2016 and are greatly encouraged by the enthusiastic response from consumers and merchants alike," said Sam Shrauger, senior vice president of Visa's Digital Solutions. "By re-engineering the Visa card for the digital world, we're delivering a better way to pay through connected and mobile devices. Currently Visa Checkout is being used by 10 million consumers with 600 financial institutions located in 16 countries around the globe.
Quick payments with Visa
With Visa Checkout shoppers can pay for everything from a coffee at Starbucks to a jersey at the NFL shop with a few clicks. They sign up for the service via the website. While they are signing up they load in their payment information. People can add in Visa, MasterCard, American Express or Discover credit cards, as well as debit cards. People can also get on board by signing up through their bank.
The information that they add into their system, including their financial data is encrypted, and multi-layer authentication is also employed to add another layer of security.
Visa Checkout and mobile payments a hit with consumers
According to Visa, new research by comScore 2, shows that Visa Checkout outperforms other check options when it comes to shoppers completing the checkout process. When it takes too long to check out using digital payment systems, people may abandon their cart.
The comScore survey was completed in December 2015, and found that with 86% of transactions shoppers started were completed when using Visa Checkout, reportedly outperforming other traditional online checkout systems, with a 51% conversion rate.
Visa's own in house statistics seem to support the idea that consumers are using their mobile devices to shop and buy merchandise with just about half of Visa Checkout customers using a tablet or a smartphone, or some other kind of device to do their holiday shopping, up from six months ago when that number was closer to a third.