The content is accurate at the time of publication and is subject to change.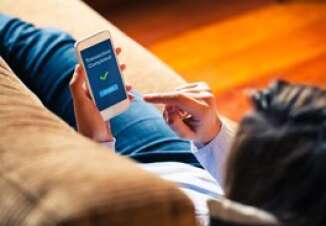 Mobile and person-to-person payments are gaining traction with consumers, according to a new study by Fiserv, a financial services tech company. They also found that the number of people using digital wallets is slowly growing too. Why? Making fast payments is a big draw for many people, with 76% indicating that having their payments arrive at their destination in real time matters to them.
Fiserv sees the mainstreaming of digital payments as being a natural evolution of how people are living their lives. "Consumers are living more digital lives, and that is being reflected in the way they pay," said Mark Ernst, chief operating officer, Fiserv.
"Bill payments and person-to-person payments from mobile devices are making their way toward the mainstream, while digital wallets are showing slow but steady growth reminiscent of the early days of online banking."
Millennials take the lead
Millennials are leading the way when it comes to paying digitally, embracing everything from paying bills online and making account-to-account transfers to paying with their mobile device.
The generational breakdown in the study reflected this trend:
Online bill pay – 64% of Millennials vs. 57% of their older counterparts
Account-to-account transfers – 61% of Millennials vs. 50% of their older counterparts
Mobile bill pay – 54% of Millennials vs. 18 % of their older counterparts
P2P payments via a financial organization – 37% of Millennials vs. 13% of their older counterparts
Digital wallet – 29% of Millennials vs. 8% of their older counterparts
They also like their payments to be fast and in real time, with 93% saying that these aspects are at the very least somewhat important. But Gen-X is close behind with 85% saying the same thing. Yet just 76% of all the generations are interested in real-time payments.
Digital Wallets popularity is rising too
There are a lot of different options when it comes to digital wallets, and consumers are slowly warming up to using them, with 13% of respondents indicating that over the last 30 days they have used one.
Others might not be monthly users, but 15% did indicate that they had made a payment with a digital wallet over the past 12 months. This slow but steady growth is on par with the adoption rates experienced for online banking in the 90's.
This study was carried out by Harris Poll during November of 2016. They used an online survey and queried 3,000 banking consumers located in the U.S.