The content is accurate at the time of publication and is subject to change.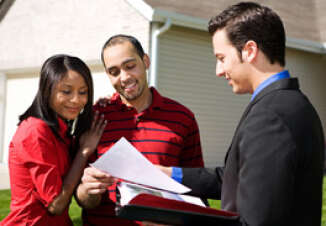 Spring is traditionally the busiest season for buying a home, and this year looks to be even busier than usual, according to data from a recent Chase survey.
The Insights: From the Mind of the Homebuyer report indicates that 62% of respondents think this year is more favorable than last when it comes to purchasing a home. And 30% said they plan to buy a home in the next 18 months. Reasons cited include record-low interest rates and the rising cost of rent. Consumers are eager to buy a home now and lock in low interest rates before they begin to climb.
Reasons to buy
Among respondents, taking advantage of low interest rates edged out high rental costs and buying a bigger or nicer home as a reason to buy a home now. Thirty-two percent of those surveyed said they would purchase a home soon because of low interest rates, and 35% said if the interest rate for a 30-year fixed mortgage goes over 4%, they would put off buying a home.
Twenty percent said that high rents were causing them to consider buying a place of their own, and another 20% were looking to upgrade their current residence by buying a new one.
Competition worries prospective buyers
Homebuyers are worried about being able to find the perfect home at the perfect time, with 70% feeling they may have already missed the window to buy a home at the lowest price. Fifty-six percent are afraid they won't find a place within their budget, and the same percentage are also worried about finding a home in a desirable neighborhood.
Three-quarters of those surveyed said they were worried another buyer would outbid their offer. And three out of five were looking at getting a smaller home, or a home in another neighborhood besides their first pick, because of rising costs.
If necessary, 73% of respondents said they were willing to sacrifice luxuries such as dining out and taking vacations if it meant being able to afford their dream home. Cecelia Barbieri, senior vice president at Chase Mortgage Banking, said this was a sign of consumer optimism. "Buyers are clearly concerned about housing inventory and rising prices, especially during the competitive spring buying season," said Barbieri, "but the research shows that interested buyers are optimistic and ready to act on their goals."
Lack of knowledge no barrier to confidence
Even though only one in four respondents correctly answered questions about home buying, including queries about annual percentage rates, down payments, and lenders, 42% of all respondents said they had no concerns about their lack of home buying knowledge. Forty-three percent felt that getting a mortgage would be easier this year than last.