The content is accurate at the time of publication and is subject to change.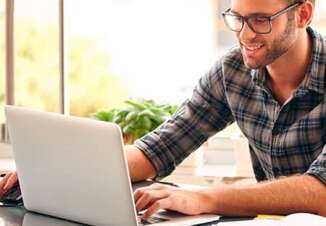 COVID-19 has changed our lives and the way we use television and online streaming services. Experian recognized these changes in habits and decided to allow consumers to add video streaming payment history to their Experian credit reports using Experian Boost.
Experian Boost was launched in early 2019 and today more than four million consumers use the service. Experian Boost helps improve consumers' credit score by adding positive payment history for utility and phone bills, including internet, cable, gas, electric and water bills. And now consumers can include their Netflix on-time payment history to Experian Boost. Consumers can link positive payment data as far back as 24 months.
Based on Experian data, on average, consumers can add 13 points to their FICO® Score 8 using Experian Boost. However, this service does not affect your credit score with the other two credit bureaus - Equifax and TransUnion.
New Experian Boost users can already link their Netflix payments to their accounts. Existing users will see this option over the next few weeks. The service is absolutely free. Here are the benefits you get with Experian Boost:
Only positive payments are reported. However, if you do not pay, companies may report it to credit bureaus. Therefore, we recommend you pay outstanding bills as soon as possible.
Access to Experian credit report and FICO score, which are updated every 30 days.
Experian Credit Monitoring and alerts for changes in your credit report, such as balance updates or new account openings.