The content is accurate at the time of publication and is subject to change.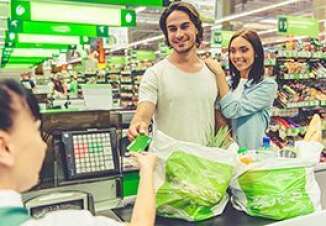 Mastercard is making their largest acquisition to date, with the pending acquisition of NETS, a Danish payment-technology company, which comes along with the hefty price tag of just about $3.19 billion. That said they are not purchasing the entire company, but they will get the majority of their Corporate Services businesses.
With this deal, they will be getting an upgrade when it comes to bill-payment technology, infrastructure, and open-banking capabilities. It will be especially beneficial to Mastercard Send and Transfast technologies, which provide cross-border payments that, go to mobile wallets and cards, as well as bank accounts.
This move is part of their plan to go beyond just processing credit and debit card transactions, and gain greater traction in the B2B, P2M, and P2P markets. They are looking to get a bigger piece of business-to-business payments, as well as other kinds of payment transactions.
This move is seen as being good for both companies. "Over the past five years, Nets has built a strong account-to-account payments platform with a global growth opportunity. However, to fully unlock its international growth potential beyond Nets' existing geographical footprint requires the capabilities and resources of an established global leader," said Bo Nilsson, Group CEO of Nets.
"With its resources and global reach, Mastercard is uniquely positioned to unlock the potential of Nets' account-to-account business," added Nilsson.
Not a new direction
This is not a new direction for Mastercard they began moving in this direction when they purchased, Vocalink, a real-time payment operator, three years back. "The global opportunity for real-time payments is accelerating," said Michael Miebach, chief product & innovation officer, Mastercard.
"This deal strengthens our unique position as the one-stop partner for any bank, merchant or government's payment needs. The combination with existing Mastercard assets such as Vocalink, Transfast, and Transactis delivers real-time payment capabilities, innovation, and expertise that are truly differentiated," he added.
The deal set to be complete in 2020
The acquisition of NETS is expected to be finished during the first six months of 2020, which is contingent upon gaining regulatory clearances and other meeting other requirements.