The content is accurate at the time of publication and is subject to change.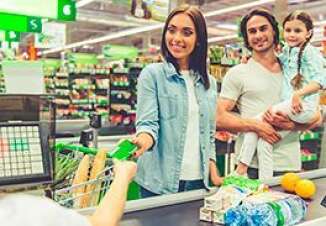 Bank of America will be rolling out a new Cash Rewards Credit Card, letting people pick from one of six categories to get 3% cash back. The categories include everything from travel, eating out, and gas, to online shopping, drug stores, travel, and home improvement/furnishings. They also earn 2% cash back when shopping for groceries and 1% cash back on everything else.
On January 14, 2019, cardholders will get to choose the category in which they want to earn their 3% cashback. This new card is seen as a way to give cardholders more flexibility when it comes to rewards. "We understand that consumers' lives and spending priorities change constantly, and clients tell us that they want the power to choose how they are rewarded," said Jason Gaughan, credit card executive at Bank of America.
"Clients can choose which categories best align with their life priorities, allowing them to maximize the rewards they earn," added Gaughan.
Choosing categories every month
Cardholders are not locked into the category they choose when earning the 3% back. In fact, they can change the category once a month if they like or they can let it ride. They can do this via the Mobile Banking app or the website.
When earning 3% and 2% back people earn this enhanced reward on the first $2,500 they spend, and from that point on they earn 1% back. Do rewards expire? No, rewards do not expire, and there is no limit to how much 1% back people earn.
When it comes time to redeem their cash back cardholders can get a credit transferred into a 529 account or have it transferred into a Bank of America account. There is no minimum when transferring cash back into a BOA account.
There is no annual fee for this card.
Extra earnings with the Preferred Rewards program
People who have signed up for Bank of America's Preferred Rewards program are eligible to get a 25% to 75% bonus when using their card. When you do the math this means that the 3% back can go up to 5.25%, while the 2% category becomes 3.5% and 1% can go up to 1.75%.