The content is accurate at the time of publication and is subject to change.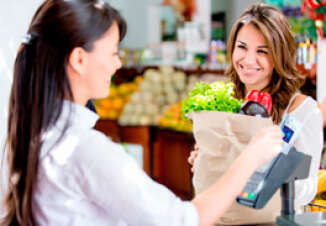 Cellphone service can be pricey, so if you have been looking for a way to put a dent in that bill then you might want to take a look at the American Express Blue Cash Everyday card which is offering new cardholders 10% cash back when making purchases with their wireless carrier. That includes buying a new phone, new gear or paying for service. Cardholders can get up to $200 back, plus they get a $100 cash back sign-up bonus when they apply for the card.
This bonus runs from now until the end of 2016. To take advantage of it people must sign up for the card on or before June 15th 2016. American Express sees this new offer as being an extension of the benefits that already come along with card membership including extra cash back when pumping gas, buying groceries and shopping at certain department stores.
"With this special offer, new Card Members can now earn even more cash back on their monthly cell phone bill or a much-awaited phone upgrade – all backed by the service and security of American Express," said Jed Scala, Senior Vice President of Consumer Lending at American Express.
The inside scoop on the offer
With this deal, cardholders get 10% off the first $2,000 they spend at a wireless carrier within the U.S. While they also get $100 back when they spend $1,000 over the first three months after receiving the new card.
The cashback is given as a statement credit. People can get more information about the wireless credit on the website.
The low down on the Amex Blue Cash Everyday card
There is no annual fee for the American Express Blue Cash Everyday Card, and once signed up people can earn 3% cash back when buying groceries at U.S. supermarkets. With this option they earn this enhanced cash back amount on up to $6,000 per year, and from that point on they earn 1%.
Cardholders also earn 2% cash back when shopping at gas stations and department stores in the U.S, while all other purchases earn them 1% cash back. These cash back rewards are redeemed for statement credits.