The content is accurate at the time of publication and is subject to change.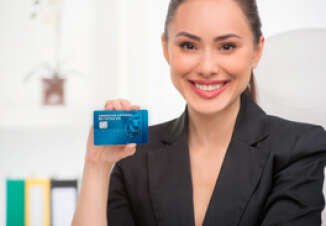 American Express OPEN now has a new card in their lineup – the SimplyCash Plus Business Credit Card, offering small businesses up to 5% cash back on key purchases, as well as the benefits they would normally get with a charge card, meaning they can't go over their credit limit.
The SimplyCash Plus Business Credit Card was designed to give small businesses more purchasing options along with earning cashback.
"We consistently hear that one of small businesses' largest challenges is managing cash flow. The SimplyCash Plus Card combines our charge and lending capabilities to provide a product that offers greater buying power to help with the ebb and flow of a small business, as well as more opportunities to earn valuable cash back even on larger business expenses," said Audrey Hendley, senior vice president and general manager of American Express OPEN Products. "This Card empowers small businesses to quickly and seamlessly seize and fund opportunities for growth."
Charge it and get cash back
Cardholders earn 5% cash back on purchases made at U.S. office supply stores and on wireless telephone services. They also get 3% back when dining out and pumping gas, as well as on advertising shipping, travel, and some computer/software purchases. All other purchases earn 1%.
The cap for earning bonus cash back is set at $50,000 and from that point on all purchases earn 1% back. There is no annual fee for this card.
Along with cash back the SimplyCash Plus Business Credit Card lets businesses charge over their credit limit. This feature lets them leverage their monthly spending in order to make larger purchases.
It gives them a built-in line of credit to draw from, one that also lets them earn cash back. The amount charged over their credit limit is due each month in addition to the amount due.
American Express Open is now offering the card to some small business owners, with the full rollout occurring in the spring.
Businesses need more flexibility
The American Express Open survey talked with 1,001 small business owners, with 71% saying that credit helps them grow their business, and 76% suggesting that getting an annual credit limit increase would be helpful for them.
Individuals look for credit card rewards programs, but so do businesses, according to the survey, with over three-quarters of small business owners indicating that credit card rewards are key for their businesses. And for 74% cash back trumps any other kind of rewards.