The content is accurate at the time of publication and is subject to change.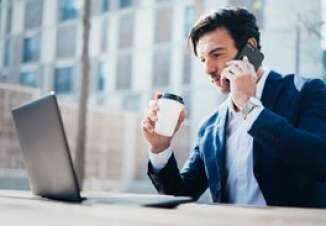 WEX, a payment solution company, has inked a deal with Visa paving the way for their customers to use their Visa virtual credit card to make and receive business-to-business (B2B) payments around the world. This is a valuable tool whether you're running a small business or a larger one.
While making B2B payments with Visa's virtual credit card, the payments include the Visa Network security protocols. This partnership is a part of Visa's ongoing efforts to give businesses of all sizes more payment options.
"As a world leader in payments, we are committed to creating payment solutions that help businesses of all sizes end their reliance on checks and take advantage of Visa's secure, fast and reliable global network," said Kevin Phalen, senior vice president, Global Business Solutions, Visa.
"We are pleased to partner with WEX, an industry leader and innovator, to deliver B2B payments that will help our joint customers thrive in dynamic global markets," he added.
The cost of checks
They point out that, regardless of their size, when businesses make payments with checks it costs them money. How much? According to the 2016 AFP Electronic Payments Survey, a little more than half (51%) of U.S.-based B2B payments are made by writing a check. It costs them roughly $8 per check.
Now virtual credit cards are making inroads and are quickly growing in popularity. So much so that they are expected to increase by 23% by 2020, according to the Mercator Advisory Group October 2017 study. While they are cost effective, they also help businesses in other areas as well by increasing security and helping them reconcile their books easier.
Digital payments also give them control over the payment approval process. "A core component of our strategy is to be the only technology partner that provides choice to customers to generate virtual credit cards on various networks—allowing payers and payees to choose their payment mode," said Jay Dearborn, president of WEX Corporate Payments. "And this team-up is a key step toward bringing that to life."
WEX provides services to a variety of industries, including media, travel, and insurance companies, as well as others.