The content is accurate at the time of publication and is subject to change.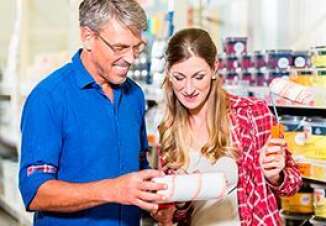 Four times a year people with the Chase Freedom Credit Card can earn enhanced rewards in key areas, and they have just announced the new categories. This coming quarter cardholders earn 5% cash back when they shop for groceries or at a home improvement stores to get things ready for the summer. People can start earning the 5% back starting on April 1, and it goes until June 30th.
When cardholders shop in these categories they can earn the 5% back on up to $1,500 in combined spends. This is the first time since 2014 that home improvements stores have been included in the quarterly categories. "We know our cardmembers are eager to kick off spring with celebrations and new projects," said BJ Mahoney, General Manager of Chase Freedom.
"This quarter's categories, grocery stores, and home improvement stores allow cardmembers to always earn on their essentials to take them through the season," he added.
In order to get these rewards people with the Chase Freedom credit card must activate the categories in their account, and to get started they can do so via the Chase Mobile App.
All their other purchases will earn them 1% cash back, and once they hit the $1,500 maximum for the enhanced categories they begin earning the %1 cash back when shopping for groceries or at home improvement stores as well.
More about the Chase Freedom Credit Card
New cardholders with the Chase Freedom Credit Card get a $150 bonus once they use their new card to buy $500 worth of merchandise or services. They must meet this spending requirement within the first 90 days they have their card to get the bonus.
Do rewards expire? This is a great question and the answer is no. Rewards are good for as long as the cardholder's account remains open. Also, there is no minimum when it comes to redeeming cash back.
While earning cash back is great perks and benefits are great too, and this card includes a variety of additional benefits, including:
Zero Liability Protection

Purchase Protection

Extended Warranty Protection

Fraud Protection

Fraud Alerts
People who want more information about the Chase Freedom credit card can visit the website.