The content is accurate at the time of publication and is subject to change.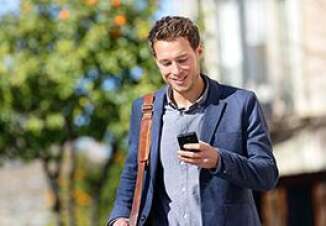 The new U.S. Bank Mobile App has hit the cyber streets, and it now offers credit cardholders and banking customers a variety of new features, including letting them apply for loans, lock and unlock their credit cards, manage funds, and switch to Spanish. It can now be used with Android phones as well as iPhones.
When it comes to credit cards people can now lock their when it's stolen or missing, and then unlocked when they find their card. This can all be done via the app, and there is more cardholders can also add their cards to Apple Wallet to make checking out easier.
The low down on the new banking features
They have included Zelle in the app so that people can now send and get money more easily. They can also use the app to apply for a variety of banking products including home equity loans, savings accounts and investing products. Also non-U.S. Bank customers can also more easily apply for accounts and products via the app.
Looking to start getting direct deposit? App users can get the form directly from the app. Customers who want to transfer funds can do so via the app. They can use it to so everything from making standard transfers and getting credit account advances to starting a brokerage transfer.
Individuals who have a mortgage account can access key information via the app, as well. This includes billing information, as well as escrow and tax statement.
Designed to give cardholders more
The rebuild of the U.S. Bank Mobile App is seen as being a way to give cardholders more on every level and has been an ongoing initiative. In April they rolled out Insights, a feature that gives people a way to see where they are financially, including offering them an end of month cash flow analysis, a spending breakdown, and warnings about potential duplicate transaction charges.
"I'm so proud of this team and their unrelenting customer-first mindset," said Ankit Bhatt, omnichannel senior vice president. "In less than a year, we rebuilt the U.S. Bank mobile app by co-creating with customers and our initial results have surpassed our expectations."
"But we haven't stopped – within just a few months we rolled out Spanish language functionality, added dozens of new features and now brought the app to Android. We are so excited to deliver the best banking app experience for our customers," he added. The app is available via the App Store and Google Play.