The content is accurate at the time of publication and is subject to change.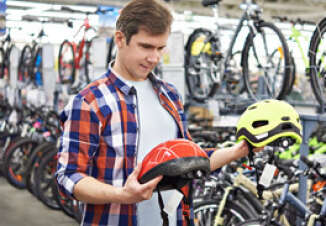 Scheels All Sports and First Bankcard have inked a deal in which they will be releasing the Premier Edition Visa card, an elite version of their Visa credit card. With this new card, cardholders earn five points per dollar when shopping at Scheels All Sports along with 1.5 points per buck on day-to-day shopping. There is no cap on how many points people can earn and points never expire.
To get the Premier Edition Visa card people must have an annual spend of $25,000 or more every calendar year. The launch of this card is an exciting development for the sports chain. "We're pleased to offer our loyal Scheels cardmembers this exceptional new card product," said Steve M. Scheel, CEO of Scheels. "Our hope is that the Premier Edition card exceeds the expectations of our customers, just as we strive to do every day in our stores and online."
Redemption and the works
With this card people earn gift cards, so every time they reach the 2,500 bench mark they are automatically sent out a gift card for $25. While this card provides cardholders with accelerated earning people still get the benefits that come along with the regular Scheels Visa consumer card product.
These benefits include people getting their FICO Scores for free, Purchase Security and Extended Warranty protection. People can also enroll their card in Visa Checkout, which lets them pay for merchandise with a few clicks from their phone, tablet or computer with a click or two. Visa Checkout provides a multilevel security.
People can also download the mobile app, which lets them manage their credit card on the go. It is available for both Android and iPhone via Google Play and The App Store.
For more information on this card people can visit the website.
Scheels All Sports is an employee-owned, privately held business, which was launched in 1902. At that time, it was a hardware and general store based in Sabin, Minnesota. These days they have 26 stores located in 11 states across the U.S, which includes Nebraska, Nevada, Kansas, Utah, Minnesota, South Dakota, Montana, Wisconsin, North Dakota, Illinois, and Iowa.