The content is accurate at the time of publication and is subject to change.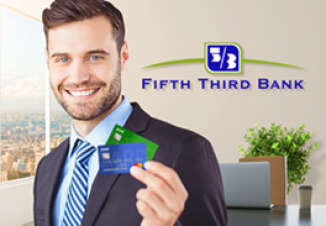 Fifth Third bank is rolling out two new credit cards - TRIO and Truly Simple. With TRIO people earn triple points when eating out at restaurants, whether that's MacDonald's, a diner or a four-star restaurant. They also earn double points when pumping gas, buying groceries or visiting a drug store. On the other hand, Truly Simple comes with a 0% APR for 15 months.
Both cards are designed to streamline the user experience in terms of ease of use, while letting cardholders tap into benefits and rewards. The simplified design of these cards is seen as a way to take worrying about which card to use to maximize rewards or benefits out of the equation.
"Understanding rewards programs should be simple," Jimm Bell, Director of Consumer and Small Business Payments for Fifth Third Bancorp, said. "Customers don't want to stand at a register trying to remember which card they should use based on rotating categories that change every month. They want a single card that earns great rewards where they tend to spend most. That's why we created TRIO."
The inside scoop on TRIO
With TRIO people are automatically registered in the rewards program so they can begin earning rewards, besides the triple points at restaurants, and double points at the pump, drug store and grocery store (up to $1,500), they earn one point per dollar everywhere else with no limits.
They also get a $100 bonus with a $1,000 spend within the first three months. With this card there is no annual fee or international transaction fees to wrangle with when traveling.
Cardholders can cash in their rewards for a statement credit or get it deposited directly into their checking or saving accounts, pay down a loan or get the cash back.
Going Truly Simple
The Truly Simple credit card was designed for consumers who are interested in getting a low rate when buying big ticket items, or paying down their credit card balance. There is no annual fee with this card and it comes with a 0% APR introductory offer for the first 15 billing cycles, followed by an ongoing interest rate. This offer is good on both purchases and balance transfers.