The content is accurate at the time of publication and is subject to change.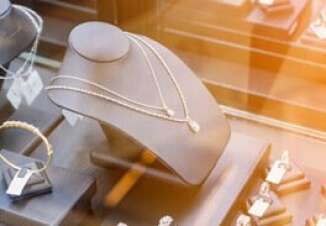 Signet Jewelers and Alliance Data Systems Corporation have inked a new deal, paving the way for Alliance to become the Jeweler's primary issuer of private-label credit cards. With this agreement, Alliance Data will also take on about $1 billion in prime-only credit quality accounts from Signet's current credit card portfolio.
Alliance Data already had a relationship in place with Zale's, which is part of the Signet family, and this deal significantly broadens that relationship. This partnership is an exciting development for both companies and sets the stage for Signet becoming one of the top five customers in the Alliance Data Systems Corporation lineup.
"We are so delighted to partner with one of the world's largest specialty jewelry retailers with a proven track record of delivering high-quality products with a focus on engaging customer experiences," said Melisa Miller, president of Alliance Data's card services business.
"This partnership further underscores jewelry as a core vertical for Alliance Data. We are fully committed to grow Signet's top line sales as well as the private label card program and drive customer loyalty through data-driven lifecycle marketing efforts," she said.
More than credit cards
Once this deal is finalized, Alliance Data will also take on some aspects of Signet's customer care operations. This aspect of the transaction includes the transfer of about 250 employees.
They expect that this transition will be completed in the last quarter of 2017. It will be closed out during the holiday season but they do not anticipate any issues emerging that could impact their holiday business.
Sub-prime accounts
Alliance Data is upping its presence in the jewelry industry with this partnership and expects the prime-only credit accounts they acquire will be on par with the other accounts they have in their portfolio.
They did not take on the accounts that fall below the prime threshold, so these accounts will be taken on by other companies that are not connected to Alliance Data.
Signet has 3,600 retail stores in the U.S., U.K., and Canada, with their current brands including Zales, Jared The Galleria Of Jewelry, Kay Jewelers, Piercing Pagoda, H.Samuel, Ernest Jones, and Peoples.