The content is accurate at the time of publication and is subject to change.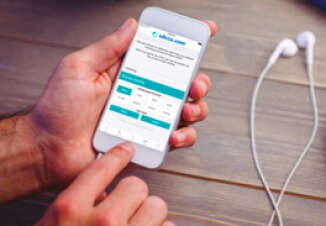 The San Diego County Credit Union (SDCCU) is rolling out their brand new digital wallet app for iPhone users. With the app people can use their phone to safely do their banking, whether that means using their phones to expedite cash withdrawals at the branded SDCCU ATMs, checking balances or taking part in loyalty programs.
In keeping with this theme, users can also access special deals and coupons via the app, and when they use the SDCCU credit card or debit card that they have enrolled in the program they can earn 25% cashback when dining out at restaurants taking part in the initiative.
The SDCUU app is now ready for download at the app store, and its development is seen by the issuer as being a way to give cardholders more flexibility when doing their banking and living their lives.
"Providing WOW service is a top priority for SDCCU, which is why we consistently look for ways to leverage new technologies to help make our customers' busy lives easier. SDCCU Wallet does just that. Our customers are now able to spend less time at the ATM and more time on other important aspects of their lives," said Teresa Halleck, SDCCU president and CEO.
Mobile cash access
With the launch of the SDCCU Wallet, people will get to explore the mobile cash access feature. What can people do with it? When at any SDCCU ATM they can actually set up their withdrawal ahead of time via their iPhone. They open the app, determine how much they want to take out of their account, and what account they want to use.
When they get to the ATM they tap a button on the screen, scan the QR code with the app, and they get their money and can head on out.
Balance transfer app
In the past they have launched other apps including the SDCCU Easy Balance Transfer app, which lets you do exactly what you think it does – allowing people to make transfer balances from high APR accounts to SDCCU via their smartphone.