The content is accurate at the time of publication and is subject to change.
This content is not provided by Citi. Any opinions, analyses, reviews or recommendations expressed here are those of the author's alone, and have not been reviewed, approved or otherwise endorsed by the Citi.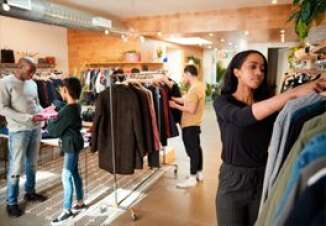 L.L. Bean's credit card portfolio was purchased by Citi Retail Services (Citi is a Credit-Land.com advertising partner), and they have now partnered with MasterCard to launch a new credit card, offering 4% on purchases made at L.L. Bean. But that is not all; With the L.L. Bean MasterCard you'll also get 2% when pulling into gas stations and eating out at restaurants. All other purchases earn them 1%. The card is now available to consumers.
People with this card earn rewards in the form of "Bean Buck" points, which can be used toward purchases made at L.L. Bean. That can be for purchases in the store, online or by calling. There is no minimum amount when it comes to using points and as long as the account is active, these points never expire. Cardholders also get additional benefits with this card, including free returns, shipping and monogramming.
People can use the L.L. Bean MasterCard anywhere that already accepts MasterCard. "L.L. Bean is much more than a retailer, it's a lifestyle brand that has redefined customer loyalty and we're thrilled to partner with them to deliver a card program that extends this lifestyle," said Craig Vosburg, president, North America, MasterCard.
"In partnership with Citi, we'll bring the benefits and experiences that allow L.L. Bean enthusiasts to explore their passion for the outdoors with the advanced technologies that let them pay when, how and wherever their adventures take them through worldwide acceptance," he added.
Already existing cardholders get an upgrade
As a part of this deal, Citi Retail Services purchased the existing $1.5 billion L.L. Bean co-brand credit card portfolio, which means that people who already have the Barclays L.L. Bean Visa card will automatically be issued a new Citi L.L. Bean MasterCard and their account will be upgraded to provide them with the new benefits.
"We are thrilled to be welcoming Citi and MasterCard to our family of business partners," said Steve Smith, President, and CEO of L.L. Bean. "Their extensive retail experience and ability to put together a program to enhance our customers' shopping experience made them a natural choice. Our new co-branded card and the greatly enriched rewards it offers are fantastic for our current customers, and will also help us welcome new customers to L.L. Bean to share in our passion for the outdoors."