The content is accurate at the time of publication and is subject to change.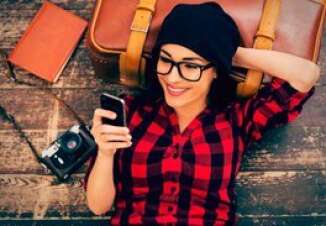 It can be hard to get a credit card if you don't have a credit history, but now Petal, a credit card startup, has rolled out a new no-fee credit card that is designed specifically for people who don't have a credit history. They use other kinds of information to qualify people for their credit card, including taking a look at their bank account and their payment history.
The Petals Credit Card was created with younger borrowers in mind. In keeping with this theme, they have taken fees out of the credit card equation, so cardholders do not have to pay any fees at all. There are no late fees, international fees, overdraft fees or other kinds of fees to wrangle with when they start using this card.
You might be wondering if there is an annual fee for the Petals Credit Card, and the answer is no. That said cardholders do have to pay interest, which typically falls in the 14.74% - 25.74% range, depending upon the individual's financial picture.
The credit limit for this card is usually in the $500 to $10,000 range.
More on the Petal Credit Card
These days security is an issue for many consumers, and Petal points out that they encrypt cardholder's information and employ other safety protocols to protect them from hackers and cyber thieves.
People can access their Petal account via computer and mobile device. What about customer service? They provide consumer service to consumers 24 hours a day, seven days a week.
The Petals credit card can be used by people to build up their credit, which can be helpful when it's time to buy a car, an apartment or a house. It can also help them get other credit cards down the line, perhaps ones that offer rewards and perks. That said individuals who have a track record of missing payments or who have a bankruptcy in their financial profile might not be approved for the Petal Card.
How does Petal make money?
It's natural to wonder how Petal makes money without charging fees to consumers. They make money on the fees they charge to merchants, as well as the interest they charge when cardholders do not pay down their monthly balance.
People can get more information on the website, and they can also find out if they are preapproved for the Petal Credit Card.