The content is accurate at the time of publication and is subject to change.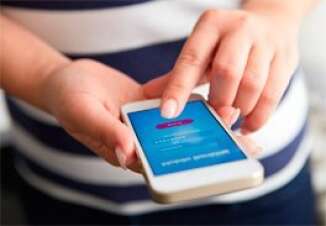 Do it yourself is in style at Regions Bank, with the bank now offering their customers a way to have more control over their credit, debit and prepaid cards. They are rolling out LockIt, a tool that lets them actually have the option to turn payment authorization on or off for a variety of transactions.
With LockIt if a cardholder's card goes missing for any reason, they can turn it off, and then turn it on again when it turns up. LockIt offers customers an additional layer of security when it comes to fraud, as well as providing them with spending control tools when using the mobile app.
"Making life better for our customers can be as simple as making it easier for them to safeguard and manage their own finances," said Scott Peters, head of Regions Consumer Services.
"LockIt gives Regions customers more security, flexibility, and convenience to ensure their cards are used how they want, when they want," he said.
The inside scoop on LockIt
LockIt gives consumers a variety of abilities when it comes to managing their cards via the Regions bank app. People will be able to use the tool to set authorization controls for purchases made online and in stores, as well as ATM transactions. They can turn on and off a variety of authorizations, including cash withdrawals at ATM's, transfers, in-store purchases, online purchases, all purchases, and non-reoccurring transactions.
What if they misplace their card or it's stolen? People will be able to take charge so instead of calling the bank, they can opt to turn the card off, and when they find it they can turn it back on. When using this tool they can also opt to get alerts in real time via the Regions Mobile App when transactions are blocked by LockIt. They will also be able to check out a list of transactions that have been blocked.
There is no fee for LockIt and people do not have to register. Cardholders can find the feature in their mobile app, which is available for both Android and Apple devices.
Making LockIt available to their customers was made possible due to a partnership with First Performance Global, a technology platform, which specializes in capturing data, specifically payment card transactions. "We are very excited to see the immediate benefits to Regions customers from our work together on LockIt," said Bill Hernandez, chief executive officer with First Performance Global.
"Working together, we've been able to bring an innovative and powerful tool to their cardholders, place control and alerts in their hands and provide the company a strong foundation for meeting present and future business needs," he said.