The content is accurate at the time of publication and is subject to change.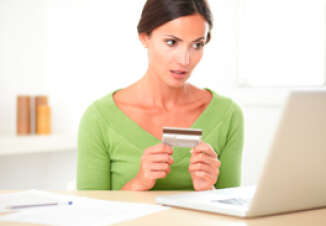 Americans are excited about all the new ways they can make purchases whether that's in real time or with their mobile devices, according to a new study by MasterCard. But this excitement does not override their anxiety about the security of their data – it's still very much on their minds.
In the MasterCard's Emotion of Safety & Security Survey, 77% of people said that they are afraid that their Social Security numbers and financial data may be vulnerable to hackers – and their fears cut very deep with 55% indicating that they would rather have naked pictures of themselves stolen and posted online than have their financial data hacked.
The good, the bad and the not so good
The safety of people's financial data is definitely a concern and people want to have an active role in helping keep it safe. In fact a little less than half of respondents (48%) believe that the responsibility for keeping their data safe starts with them, yet even with that many don't realize that the very things they do day in and day out may well be increasing their risk.
Taking precautions is a must. While 92% of respondents believed they have a handle on that, just about 46% say that they rarely, if ever, changed the passwords to their bank and other money related accounts, with 44% using the same password on a variety of accounts. Public networks are notoriously vulnerable to hackers, and 39% had used those networks to log into their financial accounts – a real no-no.
"Our survey reveals there's a sharp contrast between what people say or think they are doing to protect their information and what they actually do, but that's understandable – we're human," said Carolyn Balfany, SVP of U.S. Product Delivery – EMV, MasterCard.
"Today's digital lifestyle means consumer concerns for online safety and security trumps physical security as a close second. It's great that consumers have heightened awareness, but while they may understand personal responsibility they still want to feel protected by the institutions who are also responsible for protecting their data," Robert Siciliano, Identity Theft and Personal Security Expert added.
Whipping up excitement – new payment options
Even with the anxiety about hackers and data breaches, people are excited about the new payment options coming their way – 69% plan on using the new EMV enabled credit and debit cards, and 56% already log onto a mobile app to make purchases, or will be logging in soon.
They also believe that they have more options than ever before to make secure payments with 83% excited about the new technologies, and 77% believing that these new technologies pack a positive wallop when it comes to protecting their data. They are also savvier about the options available to them -- three quarters of people have used biometric payments and 82% know about tap-and-go payments.
The Millennials have more confidence in where payment options are going, and are the least likely of all the generations to think that their financial information is at risk.
The MasterCard's Emotion of Safety & Security Survey was conducted by Braun Research between May 8 and 12 via telephone with 1,000 U.S. residents that are over18.