The content is accurate at the time of publication and is subject to change.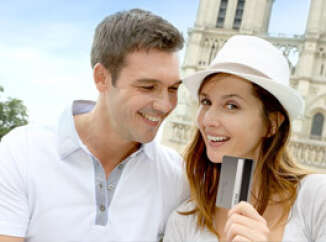 Just in time for summer vacation season, the United MileagePlus Explorer credit card from Chase will no longer charge a 3% foreign transaction fee.  A typical family spending $3,000 in a foreign country would have paid $90 in transaction fees under the credit card's old terms. As of June 1st, they won't get charged that fee.
Since the MileagePlus Explorer credit card is targeted at a globetrotting audience, the move makes sense. The card already comes with other benefits for travelers such as free baggage check and priority boarding.
Cardholders also get VIP treatment, enjoying two United Club passes each year, valued at $100.  The cardholder and a traveling companion can check a bag for free on United flights when they pay for the ticket with their MileagePlus card. They also get to board early with priority boarding privileges.
The United MileagePlus Explorer card, which has a $95 annual fee that is waived the first year for new cardmembers, gives two bonus miles per dollar spent on United Airlines purchases. All other purchases earn one bonus mile per dollar. Bonus miles never expire as long as the card is in good standing, and miles can be used to book seats on any flight with no blackout restrictions.
United gives pets first class treatment at Chicago's O'Hare
People traveling overseas may need accommodations for their pets. United has just opened its third PetSafe kennel. The new facility in Chicago's O'Hare airport features 28 individual pet enclosures that are well ventilated and temperature controlled. Pets are walked, and can be bathed and groomed on request.
The facility is for use by customers using United's PetSafe service and accommodates animals that are traveling with their owners or being shipped via cargo hold.  The O'Hare PetSafe facility also has a fleet of specially equipped vans used to transport pets to and from the airport.  United has similar kennels at its hubs at the Houston and Newark airports. The kennels are staffed by The Spot Experience.