The content is accurate at the time of publication and is subject to change.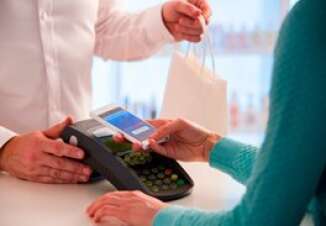 Flying to Helsinki on Finnair? If so you can now use Apple Pay to make a payment whether you are buying a ticket or making other purchases via the Finnair website or using their mobile app.
With this new partnership, customers who are using an iOS device, whether it's an iPhone, iPad or Apple watch, can make purchases as long they are in an area where Apple Pay is currently available. This initiative was designed to give travelers more payment options.
"Apple Pay is widely used in several countries, and for us, it is a natural addition to the payment methods available for the growing number of customers using our services with Apple mobile devices," says Katri Harra-Salonen, Finnair Chief Digital Officer.
"Mobile payments are growing in popularity, and it fits well into our digital services," she said.
Security and privacy with Apple Pay
When using Apple Pay the system adds an additional layer of security because the user's credit or debit card numbers are not stored in their iPhone or Apple watch. Instead the system creates a one of a kind Device Account Number, which is then housed in the device's secure element.
Once it's time to make a transaction, a one-time security code is generated. This token lets the payment go through, and a new one is created each and every time the user makes a payment.
Apple Pay can be used with a wide range of credit and debit cards, and users can keep earning the rewards and benefits that go hand-in-hand with the payment card they are using.
And the apps
Apple Pay is up and running it can be used to make purchases with apps, including the Finnair mobile app, which can be downloaded via the App Store. Payments can be authorized with Touch ID technology or by double-clicking the button the side.
For people with the iPhone X the included Face ID technology lets them authorize their payments.
With Apple Pay people can forgo filling out either their account or shipping information because the system does it for them, streamlining their purchase.