The content is accurate at the time of publication and is subject to change.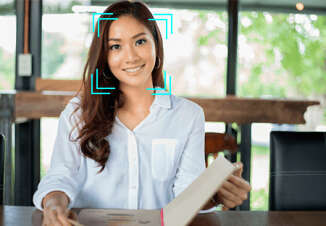 A face recognition system has been around for many years, but the pandemic caused the interest in the system to surge up. The system can help minimize contact when people order or pay for food, and it can do even more.
PopID, a Cali Group company, has launched its PopPay face-pay service, a payment system based on facial recognition. The service allows users to pay with their faces at facial recognition devices. The system is currently accepted at a smattering of restaurants in California.
Here's how PopPay works: a customer signs up on their phone, takes a selfie, and adds cash to their PopPay account from a credit card or bank account. When the time to pay for their meal comes, the customer simply looks into the camera of a PopID tablet or kiosk, the cashier verifies their name, and money is withdrawn from the account.
This service is fast and cheap for restaurants, assuming customers sign up for it. PopID is offering lower rates to process each payment than other payment processing, credit cards, or ApplePay.
PopID has another product that became quite popular among companies and even schools - Pop Entry. The Pop Entry face-scanning system serves as a contactless employee check-in system with built-in temperature screening.