The content is accurate at the time of publication and is subject to change.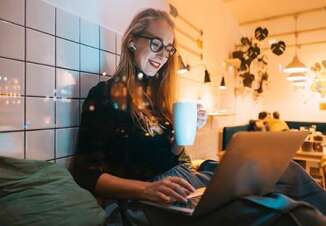 PayPal to pay approximately $4 billion for Honey Science, online savings app that was launched in 2012.
Once a startup, Honey has become a popular tool that helps consumers find savings when they shop online. The company has grown from a browser extension into a suite of free tools that include a mobile shopping assistant, offers and rewards program, and price-tracking tools and alerts. There are approximately 17 million monthly active users who saved more than $1 billion in the past year. The company works with about 30,000 online retailers.
PayPal's acquisition of Honey is a data play where result is integration of Honey's product discovery, price tracking and savings into PayPal and Venmo payment experiences. This will enable PayPal to reach consumers earlier and to help merchants acquire and convert consumers by delivering more personalized and timely offers.
"Honey is amongst the most transformative acquisitions in PayPal's history. It provides a broad portfolio of services to simplify the consumer shopping experience, while at the same time making it more affordable and rewarding," said Dan Schulman, president and CEO of PayPal in press release. "The combination of Honey's complementary consumer products with our platform will significantly enhance our ability to drive engagement and play a more meaningful role in the daily lives of our consumers. As a partner of choice for our merchants, this is another way that we can help them build and strengthen their customer relationships, provide personalized offers, and drive incremental sales. The combination of Honey and PayPal adds another significant and meaningful dimension to our two-sided platform."
"Honey's vision has always been to give consumers the tools they need to make the best decisions with their money," said George Ruan, Honey co-founder in a statement. "PayPal shares that vision and together we can build powerful commerce capabilities that create real value for both consumers and retailers around the world."