The content is accurate at the time of publication and is subject to change.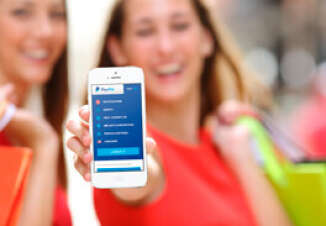 If you have the PayPal app and haven't opened it lately you might want to give it a click because its gotten an upgrade, making it easier to pay for merchandise or even send some money to friends and family with a click or two. The app lets people make transactions whether they want to go the old school method of dipping into their Paypal funds or using their credit and debit cards.
The redesign is due to PayPal looking to keep up with the times, specifically due to the fact that more and more people are looking to make easy and fast payments with their smartphones and mobile tech. The app was released in 145 markets across the globe, with another version coming which will support near field communications (NFC). The rollout of the NFC enabled app will begin in the U.S and Australia later in 2016. As a bonus it will give Android users the ability to tap and pay when using their PayPal app.
PayPal is also running a private beta test for PayPal Commerce, which lets retailers sell their wares to their customers no matter where they are, including social media streams. "We have a tremendous opportunity to transform commerce and financial services, and mobile is at the center of that evolution," said Dan Schulman, president & CEO, PayPal. "We are committed to giving people flexibility and choice in the ways they move and manage their money. Leveraging our mobile scale and leadership, platform-agnostic approach and partnerships, PayPal is uniquely poised to leverage new value propositions. We believe the financial system should be more seamless, secure and affordable to drive the hopes and aspirations of people outside the traditional financial system."
More tech upgrades
This news comes on the heels of an announcement of some new technological collaborations for PayPal, including one with Vodafone, one of Europe's biggest mobile providers. This partnership will allow PayPal's European customers to add money into their accounts via Android smartphones at Visa contactless terminals when they enable Vodafone Wallet.
PayPal will also be rolling out the new service in Spain, planning on adding in other countries later in 2016 and expanding to additional European markets later this year. They are also working with Telcel and Claro, telecom providers in Brazil and Mexico so their customers will be able to make purchases via their mobile devices.