The content is accurate at the time of publication and is subject to change.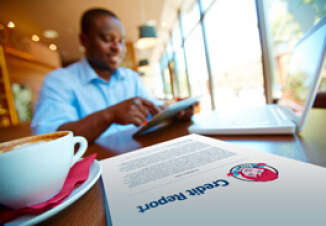 If you've been to Wendy's lately you may want to keep an eye on your credit report, and scan your credit card bills for any usual activity, with the fast food chain investigating the possibility of a data breach.
Why should you worry about that you may have gotten more than fries with your burger and shake? Wendy's recently received reports from contacts in the payment industry suggesting that there may have been a hack or breach of their systems – a potential hack. Reports stemmed from some out of the ordinary payment card activity at some Wendy's restaurants and also included some subsequent fraudulent charges, which may have occurred at other vendors and retailers.
Getting the facts
Wendy's and cyber security experts have launched a full investigation to take a close look at the payment records and other information to determine if an actual breach has occurred.
They are also working with law enforcement authorities at this time, but additional information is limited. Also, these is no further information about whether or not the incident, if it occurred, has been contained. "Until this investigation is completed, it is difficult to determine with certainty the nature or scope of any potential incident," said a spokesperson.
Protect yourself against cyber thieves
Wendy's is encouraging their customers who used their credit or debit cards at any of their restaurants to keep an eye out for any charges that they did not make, or any other kinds of unusual activity on their accounts. If they see any odd charges reporting them right away to your bank can make all the difference. "Generally, individuals that report unauthorized charges in a timely manner, to the bank that issued their card, are not responsible for those charges." said a spokesperson.
More information will be forthcoming as the investigation proceeds.
Wendy's was founded in 1969 by Dave Thomas, in Columbus, Ohio. These days they are headquartered in Dublin, Ohio, with 6,487 located across the U.S and around the world, making them one of the top-grossing fast food chains in the country.