The content is accurate at the time of publication and is subject to change.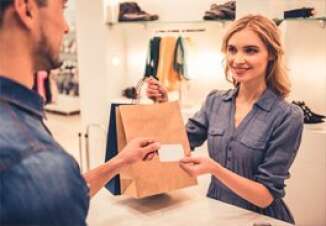 Increasing your credit score from "fair" to "very good" can mean the difference between getting that rewards credit card you've been eyeing and having to do without. But according to a new study, it can also save you money. When it comes to credit cards, a "very good" score can save people up to $5,600. And across all loan categories, it can mean a total savings of more than $45,000.
The study was conducted by LendingTree, an online loan marketplace, and to get this data they took a close look at anonymous loan data from their customers. They found that people with a "fair" (580† to 669†) rating typically have higher borrowing costs than those who have a credit score that falls in the "very good" (740† to 799†) category.
To measure the differences, they explored five different types of loans, including credit cards, mortgages, student loans, auto loans and personal loans. They discovered that people who upped their credit score from "fair" to "very good" typically saved a total of $45,283 on a variety of different kinds of debt.
Debt savings breakdown
When it came to paying down credit cards, they found that people who paid the minimum balance on credit card debt walked away with $5,600 in savings if they had a "very good" rating. They also found that people with a "fair" credit rating ended up paying 248% more than their counterparts with a better score.
What about mortgages? They found that mortgage costs made up 63% of savings, offering $29,106 in savings for people with "very good" credit score when compared with those who had a "fair" score.
Personal loan borrowers with a "fair" rating typically pay 271% interest, while those with a better rating paid less, on the very same loan. And when it comes to auto loans this number jumps to 311%.
Paying interest on debt
There are five kinds of loans that Americans typically tend to have during the course of their lifetime, ranging from credit card-style loans to mortgages and auto loans. Many Americans take out a mortgage to buy a condo, co-op or house, with the typical amount taken totaling $234,437 on average.
Some people also get an auto loan, which averages about $21,778, and they may also take out a personal loan, which is typically around $11,258.
When it comes to credit cards, total debt averages $5,265. Student loan debt is usually around $37,525.
Total lifetime debt for all of these ends up being in the $310,263 range. When looking at the cost of interest and fees, they found that someone with a credit score that is deemed "very good" will shell out $212,498 in fees and interest. On the other hand, someone with a score that is in the "fair credit" range will pay somewhere around $257,781 in interest and fees. When you do the math, the difference is $45,283.