The content is accurate at the time of publication and is subject to change.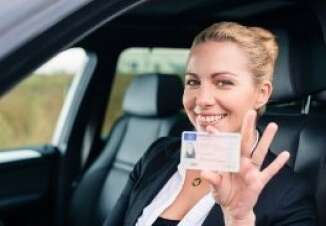 The term REAL ID has been coming up more and more lately, and you may be wondering what exactly a REAL ID is – and that is a great question. In a nutshell, there have been changes to the laws regulating what kind of identification can be used to board a domestic flight.
In the past, a standard driver's license was all you needed if you were traveling in the U.S. But times are changing and now if you do not have a passport you will need to show your REAL ID at the airport, which is basically an enhanced state driver's license or ID card.
All states are mandated to provide these new forms of identification. That said, while some states are ready to go, some are not and they have been granted extensions. If you want to check the status of your state, you can visit the Homeland Security website.
What is new about the REAL ID?
REAL ID's are mandated by law to have a barcode on the front, along with other security strategies, in order to prevent counterfeiting and tampering. These new drivers' licenses and identification cards also have a star in the upper right-hand corner, letting people know you are who you claim to be and that your identity is approved by the TSA.
The new ID's provide a variety of information, including full legal name, gender, residential address, birthdate, photograph (digital front-facing), signature and the driver's license/identification card number.
To get the new enhanced license and ID's at the DMV, people need to bring along key documents, including:
A photo ID/ a non-photo ID with the individual's full legal name and birthdate on it
Legal birth certificate
Social Security number
Proof of legal U.S. citizenship or evidence of lawful admittance into or temporary residence in the U.S.
Why Real ID's?
The reason for the new REAL ID's dates back to post 9/11, when the federal government started exploring ways to boost the security of state identification cards and driver's licenses. They were looking for ways to thwart terrorists and stop people from being able to enter the U.S. illegally.
In 2005 the REAL ID Act was passed mandating that federal standards would change some of the information that was on state driver's licenses. While the bill was passed they put it on hold until 2007, and it was slated to go into effect in 2009. A variety of states took issue with the new law believing that it stepped on their rights and that it would increase costs for residents of their states.
Only in 2017 did the federal government say that states had to comply with this law by the end of the year. That said, some states were not yet up to speed and were granted extensions.
But in the end, if you're not traveling with a passport, knowing if your identification is a REAL ID could reduce problems while on the go.