The content is accurate at the time of publication and is subject to change.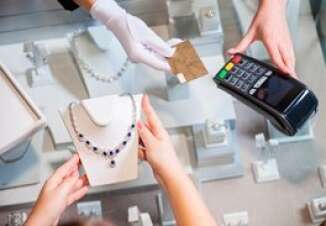 For some people, there is nothing better than earning rewards when buying jewelry, and now people who frequent Reeds Jewelers can do just that due to a partnership with Synchrony. This deal paved the way for Reeds Jewelers to launch their new loyalty program offering 3% back in rewards on purchases made with the Reeds Jewelers credit card.
The 3% back can be earned whether shopping online via the retailer's website or hitting the store in real time. For Reeds Jewelers this new program is all about giving their customers more value.
"We're excited to offer our customers this additional benefit through the Reeds Jewelers credit card," said Alan Zimmer, CEO of Reeds Jewelers. "Reeds customers can now earn valuable Reeds Rewards as a thank you for their loyalty and trust in Reeds Jewelers."
Buying jewelry with rewards
The 3% cardholders earn in rewards is converted into points for redemption. Cardholders earn $10 in rewards for every 1,000 points they accumulate. What does this mean in terms of dollars and cents? For every $333.33 cardholders spend with the jeweler, they earn $10 in rewards. They receive their rewards in certificates, which can hold anywhere from $10 to $100 in rewards.
The rewards people earn while shopping with their Reeds Jewelers credit card can be cashed in for merchandise at the retailer's brick and mortar stores or used at Reeds.com. They can also call into the retailer to use their rewards.
Do rewards expire? The answer is yes, they expire a year after they were earned. They must be used in full and cannot be rolled over or refunded.
Getting special financing with the Reeds Jewelers credit card
With this credit card, consumers can also finance big-ticket items, getting a low APR of 9.99% on financing agreements that last 24, 36, 48 or 60 months. The regular APR for new accounts is typically 29.99%.
Reeds Jewelers was founded in 1946 by Roberta and William Zimmer in Wilmington, NC. They currently have 58 stores located across the USA, as well as an online portal.
To get more information about this credit card and the rewards program, visit this website.