The content is accurate at the time of publication and is subject to change.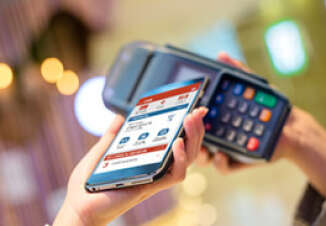 Times are changing at CVS stores with the roll out of CVS Pay, their own mobile payment system which offers customers a new way to pay with their mobile phones. The payment system is now available in a few areas, including New York, New Jersey, Pennsylvania and Delaware, with the full rollout slated to begin in 2017.
CVS Pay is available for both iOS and Android mobile devices, and is designed to work with major credit cards, including Amex, MasterCard, Visa and Discover, as well as debit cards, flexible spending and health savings accounts. This new mobile payment system is seen as being the next evolution of CVS's desire to streamline their customers in-store experience.
"Over the past year, our digital team has brought to market numerous new digital tools – like CVS Pay – that make shopping at CVS Pharmacy easier and more convenient," said Brian Tilzer, senior vice president and chief digital officer, CVS Health. "We've been excited by the level of customer adoption of these digital solutions, and we will continue our quick pace of innovation and deployment to make our customers' health care experience even easier."
How it works
CVS Pay is located in the CVS Pharmacy mobile app, and once that app is loaded into people's mobile device they can get started by adding in their credit and debit cards, as well as wide range of other cards. They can also link their CVS ExtraCare card so they can take advantage of special deals and earn rewards.
Once users get to the register they show the cashier the barcode that comes up in the app. The barcode will then be scanned, and the cashier will ring up their purchases. If they go through a CVS drive-thru they will give the cashier the number of their bar code.
When they are ready to pay they can choose how they want to do that from the cards available via the app. Any kind of verification that needs to be done to pick up a prescriptions or pay takes place within the app, whether that means providing the user's birthrate, signature or PIN. Once everything is complete the app lets the user know they are all set.
Prescriptions too
For people getting prescriptions filled at CVS they are to refill them via the CVS Pharmacy mobile app. They can also manage several prescriptions at once, and opt-in to receive a notification when their medications are ready. With the new CVS Pay upgrade they will be able to pick up their medication and pay using one barcode.