The content is accurate at the time of publication and is subject to change.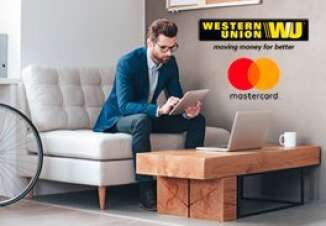 MasterCard and the Western Union Company are teaming up so that people will be able to send money via Western Union to any debit card in the U.S., even if the card is not part of the MasterCard network. The duo is working toward integrating integrate MasterCard Send into the Western Union Money Transfer service, and expect the integration to be finished in the early part of 2018.
Once they are done people will be able to send money using their debit card via the website or the Western Union app, using the receiver's 16-digit debit card number. "With MasterCard Send, Western Union customers now have a powerful new way to send funds directly to the debit cards in the wallets of millions of Americans," said Leigh Amaro, senior vice president, Enterprise Partnerships, MasterCard.
"Today's consumer is busier than ever, and any option to make everyday tasks like money transfer more convenient is hugely important. Western Union is giving consumers one more option to make the service work for their needs," she said.
More from Western Union
According to MasterCard Western Union would then be the first company in the U.S. money transfer industry to provide this service using the MasterCard Send platform. They already help people transfer billions of dollars every year around the world, but this new partnership is designed to make the process faster and more convenient for consumers.
"Western Union is synonymous with fast, reliable global money transfer and payments," said Libby Chambers, chief strategy, product and marketing officer for Western Union.
"We're offering customers more choice and convenience when they send and receive money. This new capability we've developed with MasterCard means customers will be able to send funds directly to their receivers' debit card, with speed and ease," she said.
MasterCard innovation
Western Union is one of many companies MasterCard has partnered with to provide consumers with more options when it comes to paying for merchandise and services, as well as transferring money. In October they enhanced their relationship with PayPal, by signing an agreement making it possible for consumers in Europe, Canada, Africa, Latin America, the Caribbean and the Middle East to make payments with their MasterCard via PayPal.
The Western Union Company is made up of several branded payment services, including Vigo, Orlandi Valuta, Pago Facil and Western Union Business Solutions, all of which offer consumers and businesses a way to send and receive money.