The content is accurate at the time of publication and is subject to change.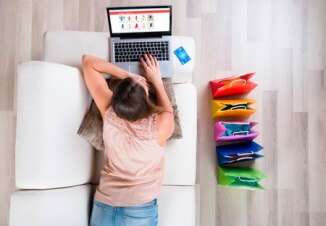 A survey showed that the number of U.S. households switching to online shopping and using delivery services has surged.
To prevent transmission of COVID-19, many stores are taking special precautions, such as limiting the number of people allowed in the store at one time, disinfecting frequently touched surfaces, and placing marks on the floor to help with social distancing. Also, some restaurants and delivery services have implemented contactless, or no-contact, delivery to protect and further prevent the spread of COVID-19 between delivery drivers and customers.
According to research, conducted by Brick Meets Click at the end of March, 31% of U.S. households have used online grocery delivery or pickup this March. If we compare this number with the one showed in August 2019, we can see that only 13% of households used online grocery shopping and delivery at that time.
The pandemic causes people to look for other, safer ways of shopping and as a result, many of them switch to online shopping. Thus, 26% of the online grocery shoppers were using a specific service for the first time.
However, not only people are changing their habits. Delivery services are also changing. Instacart, Postmates, Grubhub, Seamless, DoorDash, and other services started providing a contactless option or an option to have deliveries left at the door. Customers can fill out delivery instructions when they place an order, or they can text a photo of exactly where they want the delivery left. The option of no-contact delivery makes both customers and drivers feel comfortable while making and receiving deliveries.