The content is accurate at the time of publication and is subject to change.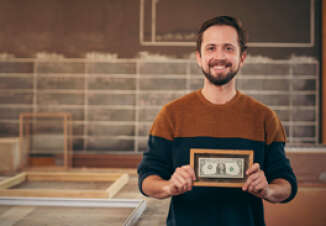 Personal time is in short supply for owners of small businesses according to the new American Express OPEN Small Business Growth Pulse, with 79% saying that growing their business is the most important thing on their to-do list. They are also using everything at their disposal to grow, including credit and charge cards, to leverage buying power and rewards to get cash back and cash in on travel benefits.
In the study 89% of business owners reported that they put a lot of personal time into growing their business, while six out of ten say that they spend the bulk of their time driving growth rather than managing the day-to-day operations.
"As 2016 unfolds, small business owners are working harder than ever to position their businesses for growth," said Janey Whiteside, SVP & GM Customer Marketing & Relationship Management, American Express OPEN. "The personal commitments that small business owners make are vital to their success, and their planned investments are indicative of how important growth is in the coming year."
Small business owners say yes to credit cards and rewards
While owners are uncertain about the economy, 92% believe that they can get the funding they need to build their businesses. When asked about where they will get that funding 71% said that they will be using credit and charge cards to leverage their buying power, while 35% see payment cards as being a very important part of their short term financing plan.
Right now 76% use their payment cards to pay for business expenses, and for them an increase in their credit limit would give their business another boost.
What about rewards? As is the case with consumers, 78% of small business owners believe that credit card rewards are an important part of doing business, with the most important rewards being:
• Cash back (74%)
• Airline miles (32%)
• Travel discounts (29%)
Putting their money where their mouths are
Small business owners are also investing in themselves, with two-thirds (68%) reporting that they are using their personal savings to boost their business. When it comes to gender there is a divide, with 72% of men indicating that they are willing to invest their own money in their business, while only 62% of women are willing to do the same.
Willingness to invest their own money also depended upon what industry they are in, with business owners in the manufacturing industry (89%) taking the lead when compared with retailers (73%) and those in the service industry (60%).
How will they be growing their businesses? People and capital are the top drivers, with 59% indicating that they will be hiring more people over the next six months, and 29% looking to focus on hiring full-timers, 22% having an eye on bringing just part-timers on board, and 8% hedging their bets by hiring both.
When it comes to capital 71% are set to make capital investments, which means spending on computers and software (42%) and manufacturing/production equipment (23%).
The American Express OPEN Small Business Growth Pulse was conducted in December 2015, by Ebiquity via the Internet. They interviewed 1,001 U.S. small business owners.