The content is accurate at the time of publication and is subject to change.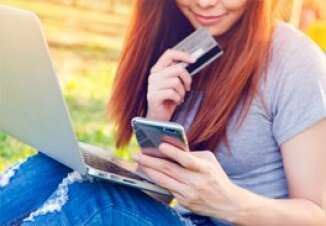 With banking and mobile payment apps increasing capturing consumers attention, the new 2017 U.S. Banking App and U.S. Credit Card App Satisfaction Study illustrates that some are doing better with consumers than others. When it comes to credit cards, Discover took the top spot, while Capital One and Barclays came in a close second and third.
The study also looked at banking, with Capital One coming in first, followed by Bank of America in the second spot, and TD Bank taking third place. They looked at five areas in this study: navigation, appearance, clarity of information, services offered and the availably of important information.
Yet there was one aspect that all of the top performing apps had in common - ease of use. And data security is the one obstacle that all mobile apps had in common when looking to increase consumer participation.
Mobile banking a slow grow
While some apps are clearly more popular than others, they also found that the adoption of these apps by consumers is slow, with just 31% of retail bank customers and 17% of credit card customers using these apps right now.
"Even with the mobile channel having the highest satisfaction and consistency of all channels, adoption is stubbornly low-particularly when compared with overall smartphone penetration," said Bob Neuhaus, director, financial services.
"The challenge for both retail banks and credit card companies is to establish accessible entry points that ease resistant customers onto the mobile channel where they will, in all likelihood, quickly find that they are very satisfied with the experience," he said.
The young take to mobile banking
Perhaps part of the slow adoption levels can be traced back to trust for some consumers, with just 44% of bank customers and 46% of credit card customers indicating that they believe that their online data is very secure. And when asked directly 32% of bank customers indicated that they trust mobile banking apps.
That said customers falling in the younger age bracket are more inclined to do their banking with mobile apps, with 69% having used a mobile payment service over the last thirty days. And that number goes up to 76% when talking with Millennials and Generation Z.
According to the study, this data indicates that integrating mobile payments into mobile banking and credit card apps could be useful.
The data in the 2017 U.S. Banking App and U.S. Credit Card App Satisfaction Studies was gathered from 5,564 retail bank and credit card customers from around the U.S. It was conducted between April and May 2017.