The content is accurate at the time of publication and is subject to change.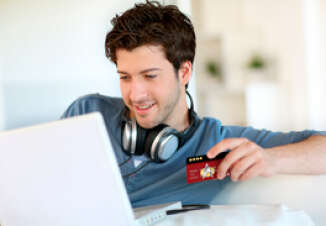 If you know this line: "To boldly go where no man has gone before…" then you might be excited to find out that the NASA Federal Credit Union will be rolling out the new Star Trek Platinum Advantage Rewards Credit Cards series next month, giving users access to Trekkie geared rewards, including experiences and merchandise.
The four new cards include the Captains Card, Starfleet Command, United Federation of Planets, and the Starfleet Academy Alumni Card, all featuring a different design.
"We're excited to offer these new cards to Star Trek enthusiasts to express their support every time they use the card," said NASA Federal Credit Union President & CEO, Douglas Allman. "We hope fans will take advantage of this exciting new benefit while also remembering that, as NASA Federal members, they can take advantage of a full array of financial services designed to save them time and money." Star Trek fans may become NASA Federal members and apply for the new cards online.
Beam me up Scottie
With each card people earn one point per dollar, which can then be cashed in for rewards. There is no annual fee for the cads in this series and no balance transfer fees.
The cards also come with zero fraud liability, as well as Verified by Visa fraud protection, which adds an additional layer of security on to purchases when using online portals. It adds an additional password to your account, when you use participating retailers that are part of the Visa Network, helping stop hackers or cyber criminals from stealing your data. People register via the website for this service.
When traveling, cardholders get complimentary auto rental insurance and 24-hour travel and emergency assistance. While shopping, they also get access to their extended warranty program.
To get the card you must be a NASA Federal member and credit limits go up to Credit limits go up to $30,000. For more information people can visit the NASA Federal website.
NASA Federal Credit Union was founded in 1949, and is a national not-for-profit cooperative, offering financial services for individuals, as well as businesses and associations. They currently have 100,000 members and $1.6 billion in assets.