The content is accurate at the time of publication and is subject to change.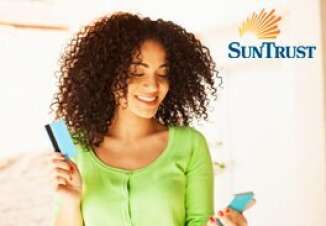 SunTrust Banks, Inc. has upped the ante when it comes to the rewards that their credit and debit card customers can earn by expanding their program and launching SunTrust Deals. With the expanded program people receive special offers from merchants like Starbucks, Auto Zone, Dicks Sporting Goods and AT&T, and when they use them and pay using their SunTrust credit or debit card they earn cash back.
They may get offers to earn rewards on anything from a latte to sporting goods and to develop SunTrust Deals SunTrust partnered up with Cardlytics. The program is seen as a way to give their customers more ways to save money. "SunTrust Deals is another way we can help our clients build financial confidence by offering cash back on purchases they might already be contemplating," said Ellen Koebler, head of Consumer Solutions for SunTrust Bank.
"The program is already resonating with clients; on average, nearly 80 percent of those who visit SunTrust Deals activate a deal," she said.
How it works
SunTrust Deals is an addition to the already existing rewards that come along with debit and credit cards. People with SunTrust debit and credit cards do not have to enroll in the program. They are automatically part of it.
All SunTrust debit and credit cards are eligible. When using these offers to get cash back, cardholders access SunTrust Deals via the online banking portal or the mobile app. Once in the system, they click on the deals that they want to use, and when they make a purchase they will earn cash back.
Each of the offers they receive comes with a different set of terms and conditions, as well as an expiration date. People can also opt out of the program if they wish.
Getting the cash back
After taking advantage of an offer, the cardholder's rewards will be credited to their SunTrust checking account or issued as a statement credit when using a SunTrust Credit Card. Typically it takes eight weeks for the rewards to be processed and issued.
For more information, people can check out the website.