The content is accurate at the time of publication and is subject to change.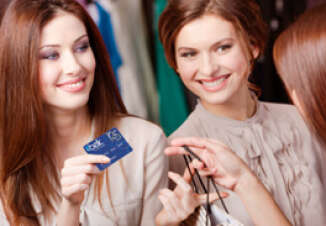 Synchrony Financial has inked a multi-year renewal deal with Belk, a private department store company, to keep running their private label rewards credit card program. Synchrony Financial has been behind the financing and operations of the private label Belk Rewards credit card program for over ten years.
This partnership offers cardholders with a Belk Rewards, Belk Premier or Belk Elite credit card in their wallet, with a wide range of perks and tools, ranging from discounts, loyalty rewards, and mobile account management, to receipt-free returns and other perks all of which will continue with the inking of the extension. These cards can be used in the store and online.
"We look forward to continue working with Belk to ensure that their customers have the payment flexibility, loyalty rewards and superior customer experience that they expect," said Tom Quindlen, executive vice president and CEO, Retail Card, Synchrony Financial. "Providing a successful consumer financing program is critical to driving sales and maintaining an edge in today's competitive retail landscape and we're pleased to be able to continue our partnership with Belk."
The Belk credit cards
With the Belk Credit Card people can earn a point for each dollar they spend in the store or online. When they earn 400 points they will will get a $10 in rewards certificates, and continue to earn one each time they reach the 400 points threshold.
People who are Elite members get extra rewards, including free shipping, a 20% off personal sale day once a quarter, and a 20% off coupon for their birthday.
For more information people can visit the Belk website.
Credit card program gives Belk a boost
Since the launch of the Belk Rewards credit program, Belk, which runs department stores located in 16 Southern states, has had an upswing in business. "The Belk Rewards credit program has been instrumental in increasing our store and online traffic," said Lisa Harper, CEO of Belk "We value Synchrony Financial's industry expertise, commitment to innovation and knowledgeable insights that provide added value to our customers."
Belk, Inc. is headquartered in Charlotte, N.C., and specializes in selling national brands and private label fashion apparel, along with shoes and accessories.