The content is accurate at the time of publication and is subject to change.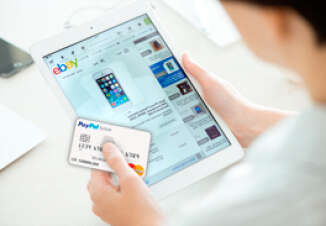 Synchrony Financial and PayPal are keeping their relationship going, inking an extension in which the card issuer will continue overseeing PayPal's U.S. and Puerto Rico based Dual Card credit portfolio. This deal covers both the PayPal Extras MasterCard and the eBay MasterCard.
The two companies originally partnered up in 2004 to begin offering credit cards to their customers along with offering digital and mobile payment options as they became available. Both companies see this extension as being the next evolution in their relationship, and a chance to give more opportunities to their cardholders.
"We are pleased to deepen our relationship with these dynamic businesses and continue to meet the evolving needs of PayPal and eBay cardholders for convenient and safe payment solutions and valuable rewards," said Tom Quindlen, executive vice president and CEO, Retail Cards, Synchrony Financial. "PayPal is at the forefront of digital payments and we look forward to building on our decade of adding greater value and simplicity to cardholder transactions."
The MasterCards
Once cardholders are approved, whether they have applied for the PayPal Extras or eBay MasterCard, they are automatically signed up for the rewards program. From that point on regardless of which card they have, they earn double points on purchases made through PayPal or eBay. But they earn triple points on purchases made at gas stations and eating out, so date night or any family dinner becomes more lucrative. All other purchases earn one point per dollar spent on all other purchases.
Also accounts are also integrated with PayPal Wallet, so they can use their smartphone to check out, as well as access financing options when shopping at certain merchants. There are no annual fees for these credit cards.
Redeeming those points
When redeeming points the breakdown looks like this:
• 2,200 points gets you gift cards that can be used for gas, dinning out and merchandise
• 3,000 points can be used for merchandise, which can include electronics, home goods and sporting goods
• 6,000 points translates into $50 cash back, deposited into your PayPal Account
• 15 points can be used towards airfare, hotel or car rentals, when booked through Loyalty Travel Services using their reservation system