The content is accurate at the time of publication and is subject to change.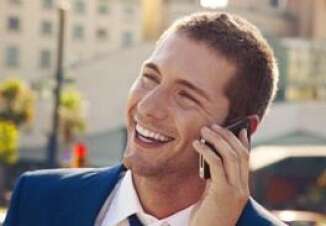 Have you received some unwanted calls lately? Ones you thought might be scammers? If so, and you have T-Mobile, you are in luck because they are launching Scam ID and Scam Block for their customers. These new features are designed to help to keep them safe from scam calls, ranging from credit card, IRS and free travel scams to Medicare cons and free travel scams.
When a scam call comes in people are alerted automatically that the call is probably a scam call by Scam ID. With Scam Block, T-Mobile can actually stop these calls before they ever ring. These are both patent-pending T-Mobile technology, which is part of the network, so it can be used on any T-Mobile enabled phone.
They will begin the new service on April 5 using a rolling model to get it started. "Every year, three out of four people in the U.S. get at least one scam call—and fraudsters cheat consumers out of more than half a billion dollars per year! It's insane – so we had to do something to protect our customers!" said Neville Ray, Chief Technology Officer for T-Mobile. "So the T-Mobile team designed a brilliant set of patent-pending technologies — then built them directly into our network, so there's nothing customers have to do. No hoops to jump through, no app to download. Like most T-Mobile technologies, it just works."
How it works
Scam ID and Scam Block are being added into the network on a rolling basis starting with T-Mobile ONE customers. With new new T-Mobile ONE customers getting it automatically starting April 5, while their postpaid customers being able to get it started on their own on April 5th as well. To get started customers dial #ONI# (#664#) and hit the call button on their phone.
If they want to turn on Scam Block people can dial #ONB# (#662#) and conversely if they want to turn it off they can hit #OFB# (#632#). Do you want to check to see if Scam Block is enabled or not? If so dial #STS# (#787#).
Its important to keep in mind that by turning on Scam Blocking some calls that you want to get may end up being blocked.
What about MetroPCS customers? They should be able to access it in late April, with the carrier intending to make it available to all other T-Mobile customers over time.
The technology
These kinds of scams are typically run by cyber criminals, who are using robocalling technology which lets them reach out to a wide variety of people by making thousands upon thousands of calls every minute–all looking to take advantage of people.
When these scammers call people on the T-Mobile, the network kicks in and analyzes it using their technology along with a global database that includes thousands of known scammer numbers. They keep the database updated in real time.
When a call is believed to more than likely be a scammer, it is tagged and the customer is notified, and if they don't want to get notices they can simply switch on Scam Block.
To find out more, visit the website.