The content is accurate at the time of publication and is subject to change.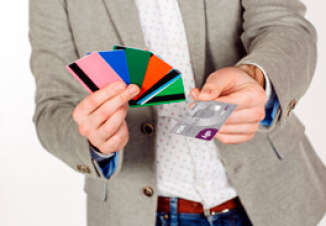 The Ally CashBack Credit Card was launched earlier this month, offering 2% cash back when you gas up your car or motorcycle, as well as when you stock up on groceries. All other purchases earn cardholders 1% back. Cardholders also get an additional 10% back as a bonus when they roll their rewards back into an Ally Bank non-IRA Online Savings, Interest Checking or Money Market Account.
The new Ally CashBack Credit Card is seen as a way to give people more back – and customers have been asking for one. "As we evaluated options to expand our product offerings, adding a credit card to our portfolio was a logical move since it has been a frequent request of our Ally Bank customers," said Diane Morais, chief executive officer and president of Ally Bank. "We are confident the Ally CashBack Credit Card's rewards structure will resonate with customers, and the ten percent bonus feature for rewards deposited in an eligible Ally Bank account is consistent with our philosophy to help them maximize their savings opportunities."
Rewards and bonuses
With the Ally CashBack Credit Card rewards do not expire as long as accounts are up to date, and still open. There are no limits to the amount of rewards cardholders can earn.
Cardholders also earn an additional $100 bonus when they spend $500 during the first three months. This card can be used with Apple Pay and Samsung Pay to make mobile deposits. Cards can be managed via the website or phone. People can get more information on the bank's site. TD Bank is issuing Ally Banks new credit card.
Cash back rules
Ally Bank recently conducted a survey, finding that more than half of respondents (58%) with a credit card in their wallet preferred cards that gave them cash back rewards. With cash back trumping everything from travel rewards to introductory rates and store promotions.
There is more-80% of people also said that they prefer to have a variety of financial products to choose from with a single finical institution, including bank accounts, loans and credit cards.
The Ally Bank survey was conducted via telephone by ORC International, who spoke with 1,005 adults, all above the age of 18.